As humans we have a real talent at arguing with ourselves over making a good decision. When you actually think about that it seems even more crazy…
"Inside our head we argue with ourselves even thought we know it's a good decision"
Let's go on holiday
– No it's too expensive
– Flights don't work
– Hotel has bad reviews
Let's hire a second team
– No it's too much hassle
– I tried it before it was a mess
– it's easier with one team
Let's hire a business coach
– No he won't be able to help me
– His reviews will be fake, probably his mates
– it's too expensive I won't recoup the money
Lets go the other way……………
Let's go on holiday
– Let's make meaningful memories that will last a lifetime
– Let's really switch off and reconnect as a family
– Let's be parents again and enjoy this time being present
Let's hire a second team
– That would really free me up
– This would make lots more money
– This would give me extra cover for sick days etc
Let's hire a business coach
– He could transform my life and my business
– This could give me the freedom I desire AND time with my family
– This will make me more money and enable me to recruit office staff for admin, wages etc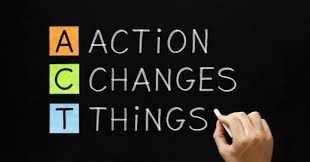 There are two sides to every coin but as humans (and especially us Brits) we generally tend to lead to the negative before the positive (this is called fight or flight response)
What if I could transform your business, what if I could give you time back, more money and a far better work life balance.
And what if WE (me & you) could systemise your business to a stage where YOU are no longer required and choosing to jump in as and when you want to, perhaps even to sell your business like I did?
THAT is the plan! My job for 90-95% of my clients is to systemise their business, get them off the tools, earning more, recruiting more (onsite and offsite) and adding value to the company on numerous levels to enable us to charge more. Once we can do this then this enables us to recruit and take some of the mind numbing tasks of your hand such as bookkeeping, admin, answering telephone etc etc……..
At this point by implementing a few hidden tips and tricks to your business you are earning more and working less.
But first you have to make the good decision……
Email me now at info@tradecoach.co.uk where we will take you through a short questionnaire and see if we are a fit.